Good afternoon! Today is a rainy day and therefore all I wanted to do was stay in bed curled up in the covers this morning. The only thing luring me out of bed was the thought of pancakes, healthy pancakes.
Flavor
Cinnamon Oatmeal Pancakes
Mixings
1 cup of Almond Milk
1 Egg
1 cup of Rolled Oats 
1/2 tsp of Ground Cinnamon
Add milk, egg and cinnamon to the flour and mix.
Heat pan and cook up the batter until cooked throughout. Really? Why am I telling you how to cook pancakes.
I like mine with Pure Maple Syrup. These oatmeal pancakes were awesome and had a great consistency. Let me know if you try them!
What are your favorite pancake toppings? I like blueberries and strawberries.
Kitchen Finds
Owl Measuring Cups-  $19.99 West Elm
Aloe Vera Pitcher- Anthropologie $19.95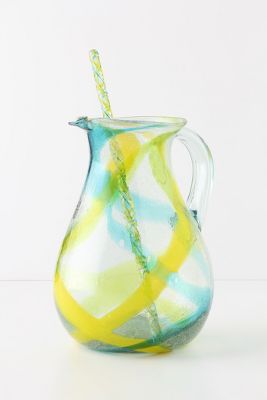 Olive Wood Paddle Boards- Monogrammed $19.00-39.00- West Elm
Oh how I want to go shopping. Online window shopping will do for now!
Any kitchen goods you are lusting over? Share the links with me!